ok
Directory
Dr. Edmunds works in several administrative and teaching capacities at the University of New Mexico. As the Interim Director of the Global Education Office, he oversees International Admissions and Recruiting, International Student and Scholar Services, Education Abroad, and the Center for English Language and American Culture (CELAC). As the Director of CELAC – UNM's intensive English language program – he oversees regular semester-long academic English courses, online courses, TOEFL test preparation courses, and customized short-term programs for students, faculty and administrators from around the world.
Dr. Edmunds also teaches university classes in the Departments of Speech & Hearing Sciences and Linguistics. He holds the academic title of Research Assistant Professor in both of the aforementioned departments and is faculty in the Educational Linguistics program. He travels widely to represent UNM at local, national and international events and conferences, and teaches specialized seminars concerning linguistics, second language acquisition, and English language pedagogy.
---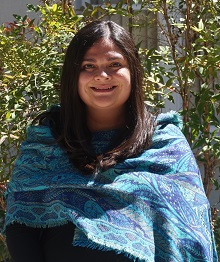 Vanessa started teaching at CELAC in 2009. She graduated with an MA in Language, Literacy, and Sociocultural Studies with a concentration in TESOL in 2011. She started working as the Academic Manager of CELAC in 2012.
Before joining CELAC, Vanessa had taught English and Spanish as foreign/second languages in Peru and in the United States. She has always been interested in studying languages and learning about other cultures; her dedication to learning about other cultures and languages is an ongoing journey. She also studied French and Portuguese as an undergraduate student.
Vanessa enjoys traveling and meeting people. After visiting New Mexico in the spring of 2007 and witnessing the cultural richness and the lively arts scene the state has to offer, Vanessa and her husband decided to make Albuquerque their home. In addition to teaching and learning so much from her students at CELAC, Vanessa enjoys cooking, spending time with family, and studying languages.
---
Jacqueline started working in the fall of 2014 as the Program Coordinator at CELAC. She started working as the Manager of Student Services of CELAC in 2016. She is responsible for the recruitment and advancement, marketing, admission to program, international student advisement, department financials, and CELAC events.
Jacqueline received her Bachelor of Arts from the Josef Korbel School of International Studies at the University of Denver in 2009. During her undergraduate studies, she was given the opportunity to study at the University of Cape Town to strengthen her international understanding of gender and development issues that impact Southern Africa. In addition to studying, Jacqueline taught health and English courses in one of the largest townships in South Africa. She developed a love for teaching ESL learners and after graduating taught English courses to future teachers at Muban Chombueng Rajabhat University in Thailand. Prior to joining CELAC, Jacqueline held a sales position at the world's largest private educational company. She is currently pursuing a MBA at UNM.
---
Bart Hill – Education Specialist
Bart started teaching at CELAC in Spring 2010. After graduating from UNM with an MA in Language, Literacy, and Sociocultural Studies in Fall 2011, he decided to pursue his second Master's in Teacher Education. While continuing to teach courses at CELAC, he began the role of Education Specialist in Fall 2014.
Bart's involvement in teaching English language learners began in 2000. While an undergraduate student at NMSU, Bart was a volunteer ESL tutor and an active member of Assembly of International Ambassadors, an organization that helped foreign exchange students to adjust to life in the United States. After graduating from NMSU, Bart taught EFL in Seoul, South Korea for over 3 years, working as a full-time instructor. At this institute, he taught several courses including Honors sections of Writing, Speaking, Grammar, Listening, Reading and Comprehension.
Bart lists reading and writing as his favorite hobbies. He also enjoys the outdoors, especially hiking and bicycling. He spends his time being active in the community, volunteering and meeting new people whenever possible. He takes great pleasure in learning about diverse cultures and studying languages.
---
Denise Bucci – International Program Advisor
Denise started working at CELAC in the fall of 2016. She is responsible for international student advisement, processing nonimmigrant student records, and student orientation coordination. She also assists with administrative duties for the CELAC team and Dr. Edmunds.
Denise has always had a passion for working with international students and encouraging cross-cultural communication. While studying abroad at City University of Hong Kong during her undergraduate career, she had her first experiences with ESL tutoring and planning international travel. When she returned to the University of North Carolina at Asheville, she worked at the Study Abroad Office to support exchange students and market international programs. After receiving her BA in International Studies with a minor in Asian Studies, Denise spent a year and a half teaching English in northern China and learning Mandarin. She moved to Albuquerque in spring of 2014 and worked as Program Director at Global One to One, an international nonprofit organization before her current role at CELAC. She spends her free time hiking, enjoying live music, reading, volunteering, and planning future travel adventures.
---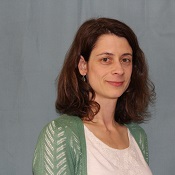 Ever since studying abroad in France and Cote d'Ivoire, Gail has been drawn to cultural studies, travel, and internationals living in the United States. She is particularly interested in language, memory, and word sense -- i.e. how our experiences give dimension to words, and how words give dimension to experience. Gail splits her life as a teacher and writer. Her fiction and non-fiction writing has been published in the Weekly Alibi, Edible Santa Fe, Duke City Fix, the Austin Chronicle, and the Blue Mesa Review. She has served as the editor for CELAC's  student magazine since 2014. She likes mountains, forests, cooking over fires, physical challenges, lakes and oceans, paddle boards, bikes, coffee, trains, stories, plants, old things, and novels.   
---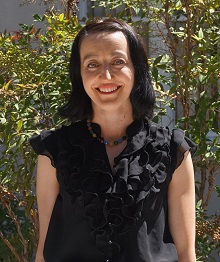 Before moving to the United States in 1999, Izabella studied psychology and nursing in Latvia. She began teaching at CELAC while working on her doctoral degree in 2006. She received her Ph.D. in 2011. Teaching culturally-diverse students quickly became her passion, and she extended her teaching to Central New Mexico Community College. In addition to teaching, she also tutors graduate and undergraduate students in English. Izabella's primary areas of research include second-language acquisition, imagination and creativity in education, cultural studies, and academic advisement. In her free time, Izabella enjoys traveling, exercising, gardening, and meeting new people.
---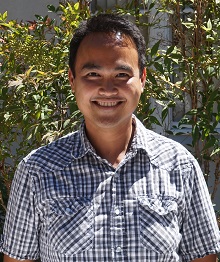 Jet received his B.A. degree in English from Bangkok University in Thailand. His master's degree in Teaching English to Speakers of other Languages (TESOL) is from Southern Illinois University Carbondale, USA. He is currently working on a Ph.D. degree in Educational Linguistics at the University of New Mexico. His research interests include adult second language acquisition, contrastive rhetoric, and corrective feedback. Jet loves to travel, cook, garden, and hike in his free time.
---

Linka has an interest in learning different languages and teaching. She started her career as a sign language interpreter and decided to pursue a degree in teaching English to speakers of other languages. While pursuing a Masters in TESOL at Southern Illinois University Carbondale, she held dual assistantships in the Department of Foreign Languages and Linguistics. Currently, she is working on her doctorate in the department of Language, Literacy, and Sociocultural Studies with a focus on bilingualism. She knows Spanish, American Sign Language, and is studying Arabic. Her areas of interest are Deaf Education, Bilingualism, and Sheltered Instruction. During her free time, Linka enjoys writing poetry and photography and has been published in several issues of RiverSedge: A Journal of Art and Literature of the Southwest and the Gallery: A Student Literary-Arts Magazine.
---
Monique began teaching ESL by accident in 1999 and she has not stopped. Her experience as an educator is varied. Monique has taught basic computer course in West Virginia where she served as a VISTA volunteer. Monique taught High School English in Brooklyn and in Albuquerque's Southeast Heights. Monique enjoys reading, walks by the river and swimming laps.
---
Rembrandt's bachelor's degree consisted of a double major in Art History and Spanish. He wanted to continue traveling and after a TESOL certification course through the School for International Training (SIT) he taught Elementary school children EFL for a year in Tainan, Taiwan. When his contract was completed he decided he wanted more education. He pursued and completed a master's degree at the University of New Mexico in the department of Language Literacy and Socio-cultural Studies (LLSS).
A few of Rembrandt's hobbies include creating works in stained glass, bicycling, hiking, running, learning languages, and studying up on history and his family's genealogy.