ok
Contact Us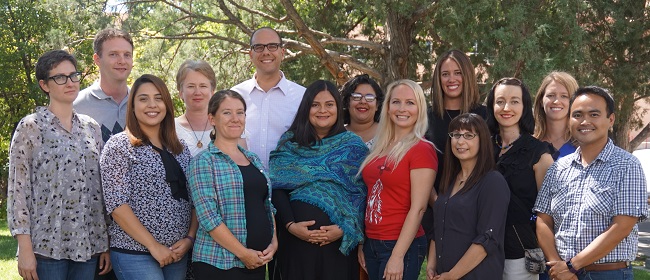 Phone: 505-277-7540
Email:
celac@unm.edu
---
Casas del Rio offers fully furnished, 2 bedroom, 1 bathroom student suite apartments, individual liability academic-year leases and ALL utilities included – cable, internet, electricity, and water. You can also choose from private or shared accommodations.
Any questions? Click here for Frequently Asked Questions or contact Casas del Rio directly at: 505-277-1619
Residence Life & Student Housing
Residence Life and Student Housing offers three different styles of residence hall living: Traditional, Suite style, and Apartment style. The three living styles feature many of the same amenities, but each differs in concept. While all of the housing halls are co-ed, all rooms, suites and apartments are single-gender.
All residents must purchase a meal plan. If you do not select a meal plan, one will be assigned. The minimum required purchase is a Teal Club membership ($1,900 per semester).
Residence Life & Student Housing also offers Family Housing.
Any questions? Click here for Frequently Asked Questions or contact Residence Life & Student Housing at: housing@unm.edu or 505-277-2606.
ISI in Albuquerque is a group of volunteers committed to helping international students and scholars. Volunteers are available at the ISI Welcome Center to introduce you to possible apartments for your consideration. Students requesting this service must email us to the completed Service Request form with particulars regarding your housing needs.
The ISI Welcome Center is located at:
The Baptist Student Union (BSU) Christian Challenge Building
401 University Blvd NE Albuquerque, NM 87106
The Center for English Language and American Culture (CELAC) – UNM's intensive English program for international students – is accepting resumes of qualified English language instructors interested in teaching English as a Second Language on a part-time basis.
Interested individuals may be currently enrolled in a graduate degree program at UNM, and should have ESL/EFL teaching experience, preferably at the college/university level.
Please email a cover letter and a current resume detailing your English teaching experience to CELAC