ok
Dr. Edmunds works in both administrative and teaching capacities at the University of New Mexico. As the Director of UNM's intensive English language program CELAC (Center for English Language and American Culture) he oversees regular semester-long academic English courses, online courses, TOEFL test preparation courses, and customized short-term programs for students, faculty and administrators from around the world. He also teaches classes in the Departments of Speech & Hearing Sciences and Linguistics where he holds the academic title of Research Assistant Professor. Dr. Edmunds travels widely to represent UNM at local, national and international events and conferences as well as at foreign embassies, consulates and education centers. He received his Bachelor of Arts in Spanish and English with a minor in Biology from the University of Minnesota. From the University of New Mexico, he received his Masters in Linguistics and Doctorate in Linguistics with a Concentration in Speech & Hearing Sciences.
---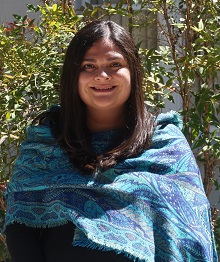 Vanessa started teaching at CELAC in 2009. She graduated with an MA in Language, Literacy, and Sociocultural Studies with a concentration in TESOL in 2011. She started working as the Academic Manager of CELAC in 2012.
Before joining CELAC, Vanessa had taught English and Spanish as foreign/second languages in Peru and in the United States. She has always been interested in studying languages and learning about other cultures; her dedication to learning about other cultures and languages is an ongoing journey. She also studied French and Portuguese as an undergraduate student.
Vanessa enjoys traveling and meeting people. After visiting New Mexico in the spring of 2007 and witnessing the cultural richness and the lively arts scene the state has to offer, Vanessa and her husband decided to make Albuquerque their home. In addition to teaching and learning so much from her students at CELAC, Vanessa enjoys cooking, spending time with family, and studying languages.
---
Bart Hill – International Education Advisor, Sr.
Bart started working at CELAC in Spring 2010 and graduated from UNM with an MA in Language, Literacy, and Sociocultural Studies in Fall 2011. In 2014, he became the Education Specialist. While continuing to teach courses at CELAC, he transitioned to the role of Senior International Education Advisor in Spring 2019.
Bart's involvement in teaching and advising English language learners began in 2000. While an undergraduate student at NMSU, Bart was a volunteer ESL tutor and an active member of Assembly of International Ambassadors, an organization that helped foreign exchange students to adjust to life in the United States. After graduating from NMSU, Bart taught EFL in Seoul, South Korea for over 3 years, working as a full-time instructor. At this institute, he taught several courses including Honors sections of Writing, Speaking, Grammar, Listening, Reading and Comprehension.
Bart lists reading and writing as his favorite hobbies. He also enjoys the outdoors, especially hiking. He spends his time being active in the community, volunteering and meeting new people whenever possible. He takes great pleasure in learning about diverse cultures and studying languages.
---
Natalie Kubasek – Education Specialist, Instructor
Natalie received her PhD in English from the University of New Mexico. She specializes in American Literary Studies with an emphasis on Chicanx cultural production. She currently teaches English courses at UNM-Valencia and ESL courses at CELAC. She is the recipient of the UNM Andrew Mellon Dissertation Completion Fellowship, the UNM Center for Regional Studies' Hector Torres Fellowship, and the UNM El Centro de la Raza and Title V Graduate Resource Center Latino/a Professional and Graduate Student Fellowship. Her scholarship appears in the peer-reviewed academic journals of Kairos: A Journal of Rhetoric, Technology and Pedagogy, Modern Literary Studies, Oxford Bibliographies in American Literature, and NeoAmericanist: An Interdisciplinary Online Journal for the Study of America. Her research interests include Chicana feminist theory and Chicana literature, Chicanx/Latinx performance studies, and 20th and 21st century ethnic-American cultural production. In her spare time, Natalie enjoys watching lots and lots of television, especially Jane the Virgin, Insecure, and RuPaul's Drag Race.